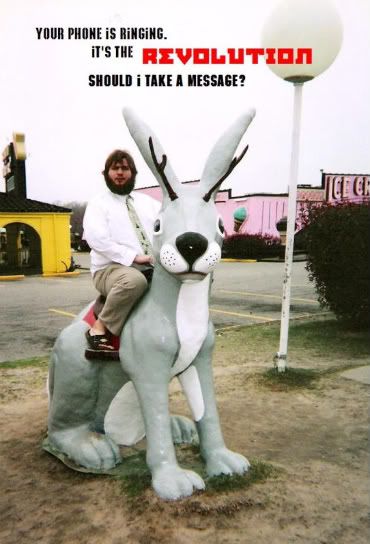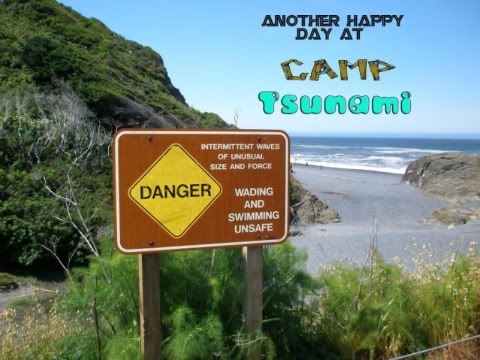 How to print these postcards in Microsoft Word:
First save the back of the postcard image (located below this text) and print it out on the back of the paper you will be using. This is only if you want to give me credit for making these images. Please do this by placing the image into a blank Word document. Place the image into the document twice, one above the other separated by one line. By printing the reverse side of the document first, you avoid the ink smearing you might experience by doing the Front side first.
Save the front Postcard images to your computer and import them into a normal blank document. You will need to re-size the images using the Picture Toolbar. Maximum dimensions for US Postage postcard rate stamps (currently 28 cents) are 6" x 4". Minimum dimensions are 5" x 3.5". For the Revolutionary Rabbit image, you will have to use the Picture Toolbar to rotate the image in order to fit both images on one 8.5" x 11" piece of paper. Using card stock and a picture printer will work best. Orienting both images onto the same page
What would work even better would be a printer that could make these poster size. If you have one, print me out some and I'll pay for shipping and ink (up to $50 worth of ink).