I've been working on some promotional images for the blog. The idea is to scatter them around the internet looking for new readers.
Here's the first, playing into the KanyeWest/TaylorSwift meme that's run wild since the 2009 Video Music Awards controversy. Important stuff.
A lot of similarly themed image collages featuring Kanye's hubristic moment of selflessness can be seen at
http://kanyegate.tumblr.com/
the apocalypse popsicle contribution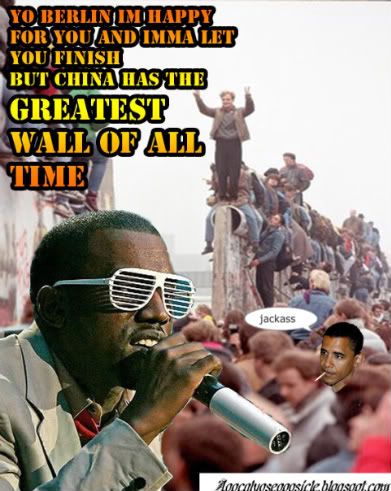 this next one is somewhat inspired by the Love Among Freaks song Berserker, a song made famous by the film Clerks. but that's only half the idea...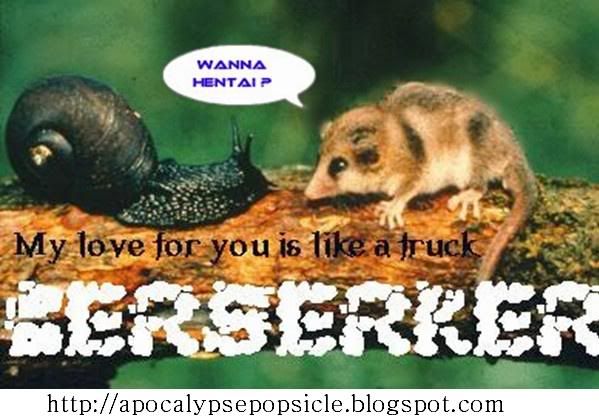 if you haven't heard the song Berserker, you really should
here's a link
http://www.youtube.com/watch?v=miYMx59P_uM
Fun fact: Love Among Freaks are from New Jersey like me. Also, their drummer went on to play in the psychedelic metal band Monster Magnet. I saw Monster Magnet play at the Jersey shore and Kid Rock opened for them before he was "famous".
You will be quizzed on this material.